How To Wear Business Casual Dress Code For Men
With even the most formal of workplaces easing up on the dress code, it is now casual Friday every day in the corporate sector. We aren't suggesting you rock up to your job in a pair of tracksuit pants and runners. But it is now more acceptable to dress down for your nine-to-five and let a little bit of your personality shine through. In fact, personal style should never be underestimated, and our workwear clothing is certainly no exception. Clothing defines us as people and not just as workers. It is only natural for gentlemen to want to wear office attire right, no matter the degree of formality. We typically acknowledge the need to dress well in a formal sense for the office, particularly with our culture's love of tailored suits. But what about business casual looks? From shoes to shirt choices, we've compiled a no-fuss style guide for owning business casual for men.
RELATED: The Best Smart Casual Dress Code Guide
What is Business Casual for Men?
Unlike formal which involves shirts, pants, jackets, and ties, or casual, which speaks for itself, business casual is a bit more ambiguous. Like, semi-formal, or dressy casual, it is one of those dress codes that doesn't really have a strict definition. It can be loosely defined as an office dress code that is distinguished as more casual than typical corporate wear, yet not casual enough for everyday wear. This dress code's ambiguity shouldn't be cause for concern. Instead, it should be met with enthusiasm. It's up to you how you want to interpret it, but embrace the business casual dress code with the same eagerness that you would with any of your formal or casual looks. The key to perfecting this corporate clothing style is to make it youthful, fun, and on-trend. Tailor it to flatter your features and build. Business casual should still be a polished, neat, and clean-cut look. It is the office after all. So, it is certainly no excuse for careless or dull dressing. Instead, look at business casual as an opportunity to incorporate a few statements or trendy pieces into your workwear.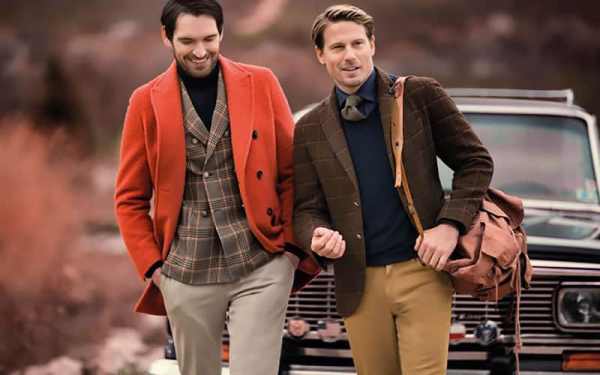 Business Casual Dress Code men
Shirts
Depending on where you work, it's still probably best not to deviate from a button-down shirt. Some more casual industries such as education and creative fields may allow for a plain white T-shirt and casual blazer combination. However, if you're in the corporate sector, a shirt is still optimal. You cannot go past the classic color-bond button-down shirts. These traditional shirts work well as long as they are well-tailored, made from high-quality materials, and of course, ironed or steamed. A few good button-down shirts are a must for any business casual wardrobe. They are flattering, and versatile, and work well with tailored pants, chinos, and under jackets, cardigans, and blazers alike.
Chinos
Chinos are great because they boost the appeal of casual looks, but they are still quite laid-back. The usual materials of chinos also make them quite adaptable for the workplace. You will want chinos in all the classic colors for maximum versatility. Black, navy, khaki, and beige are recommended. These colors are super adaptable and will also be great investments even for your personal wardrobe choices. They also register quite professionally for the office, so you won't feel totally underdressed. You can dress them up and also dress them down. Also, make sure your chinos are a slimmer fit and aren't too long or too short. Once you find a style or brand that works well for you, invest in several pairs and colors so you can ensure all your looks are consistently polished and fit appropriately.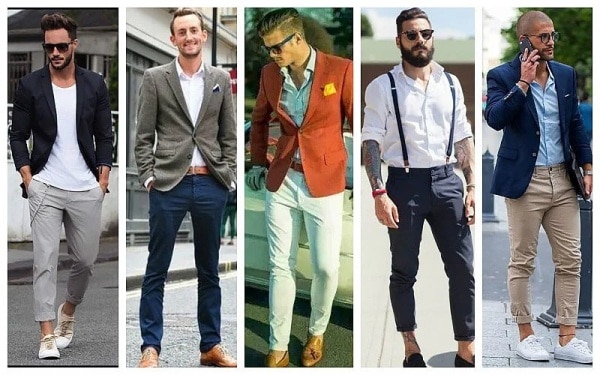 Shoes
The great thing about adapting your personal style to business casual is the fact that you can use much of what already exists in your wardrobe. Brogues, monk straps, loafers, and Oxfords are good business casual shoe choices but think about changing the types of materials you go for. Suedes and matte leathers are adaptable and will lend more of a relaxed vibe to your look. Also, ensure you are opting for conservative colors. You shouldn't forget that there should always be professionalism in your business casual looks. Black is classic and works well with crisp white shirts, but use business casual as a way of introducing more color to your looks. Dusty brown is recommended as it works great alongside other neutral tones like beiges and tans and also complements navies, emerald greens, and rich burgundies.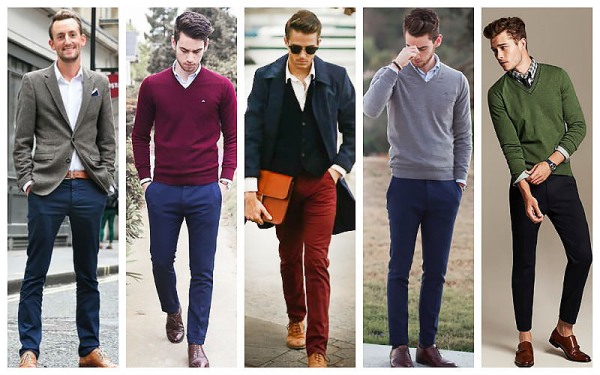 Blazers
Blazers for business casual shouldn't be too formal, yet should still have a dressed-up element to them. Opt for blazers without too much structure as this will read professional but not overly conservative. The fit is important, and you do not want something baggy or that overwhelms your look. Keep in mind that blazers in staple colors will ground your looks and lend a classic edge to your clothing choices. Remember to uphold a youthful look when it comes to choosing a blazer as it will register stylishly.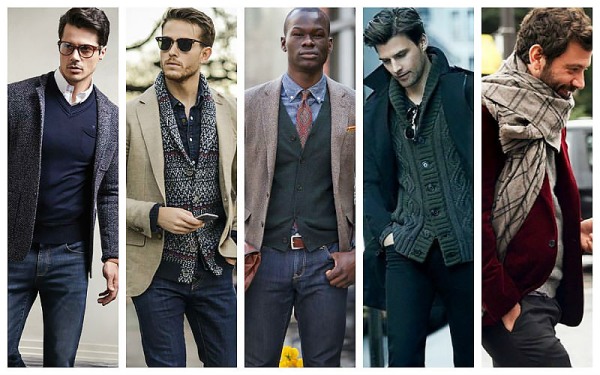 Cardigans and Sweaters
The greatest tip for perfecting business casual lies with great sweaters and cardigans. These clothing pieces work well because they bring a relaxed element to your office looks without looking too underdressed. Most importantly, be conscious of the type of knitwear you want to go for. Opt for round-neck cable knit sweaters for a clean, classic aesthetic that reads Americana and preppy but still sophisticated. For cardigans, shawl neck versions should be in every man's wardrobe and not only for business casual attire. Ensure these cardigans fit well and are of good quality because they can be worn countlessly. On top of that, they're super comfy. If you want something more relaxed, opt for grandpa-style cardigans which are minimal but still work well for your office looks.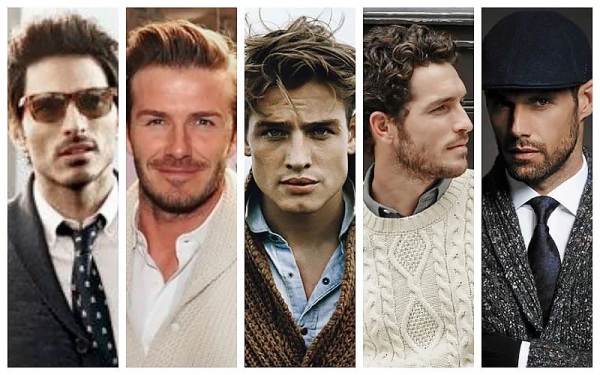 Jeans
While chinos make an excellent choice for business casual wear, jeans can also be a good option. Although they are inherently casual, a great pair of jeans worn in the right way can look entirely in place in an office setting. To rock business casual jeans, choose a design that appears sophisticated and neat. A straight-leg style in black or a dark blue hue makes a particularly suitable choice. Just make sure that they have no rips and aren't too faded to ensure you appear polished instead of sloppy. When it comes to styling jeans for the office, be sure to complete your outfit with sophisticated pieces. Not only will wearing smart items, such as an Oxford shirt and derby shoes, look great, but it'll also elevate your look to an appropriate level.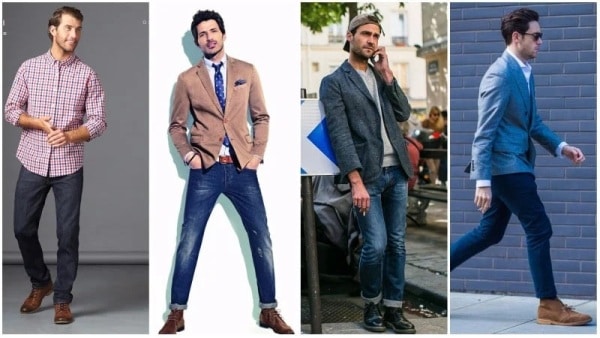 RELATED: What To Wear With Black Jeans For Men
Jackets
For days when a blazer is too formal and a sweater too preppy, there are a variety of other business casual jackets that can make excellent alternatives. In particular, a stylish bomber jacket can make a great option. Just make sure that you pick one in a dark color or neutral hue to ensure it appears polished. Likewise, chore and dark denim jackets can also be appropriate for the office, so long as you pair them with a smart outfit. For a stylish look, try pairing a business casual jacket with a pair of chinos, derby shoes, and an Oxford shirt. If you still feel a little underdressed, consider adding a tie to your look.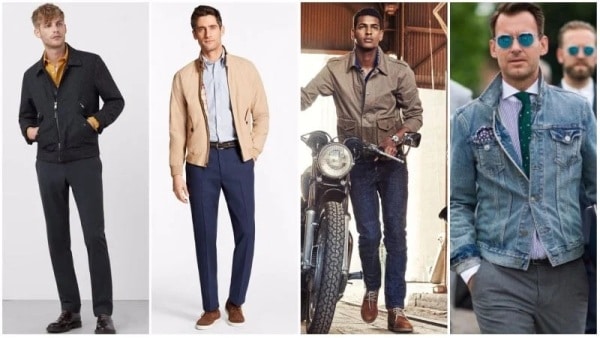 Perfect Business Casual Shoes Every Man Should Own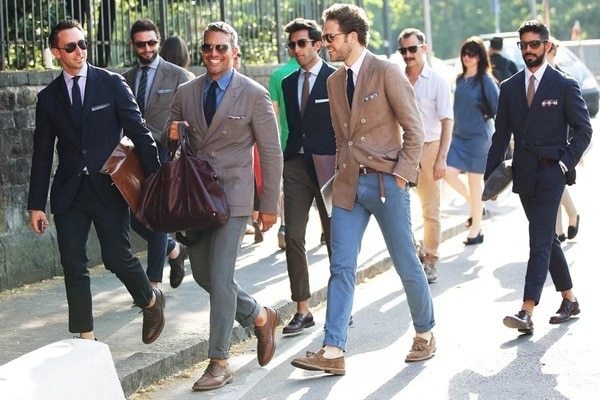 There's no denying that shoes can have a huge impact on the overall appearance of any outfit. So, when you're aiming for a specific dress code, carefully considered footwear is essential. For business casual attire, that means picking a pair of shoes that appear both stylishly relaxed and suitably corporate. Thankfully, there are several styles that you can always rely on to give your everyday officewear the easygoing polish it demands. Add a pair of each of these business casual shoes to your work wardrobe, and you'll never be over or underdressed again.
Perfect Business Casual Dress Code Shoes Men Should Own
1. Loafers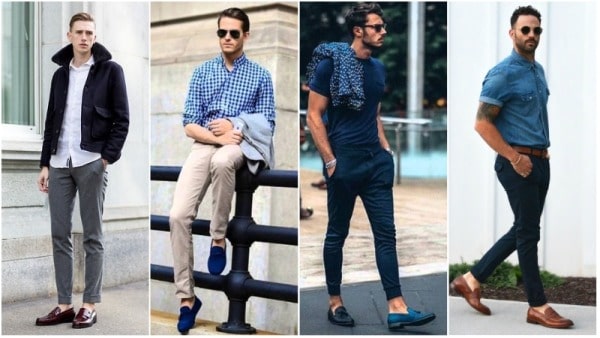 If you don't already own a smart pair of loafers, it's time to add some to your collection. These slip-ons, laceless shoes are an essential item for any man and can easily be adapted to a business casual setting. To do so, try rocking a pair of brown or black leather loafers with chinos and a button-up business shirt. Just remember to keep your shirt tucked in and add a matching belt to ensure a suitably polished appearance for the office.
2. Oxford Shoes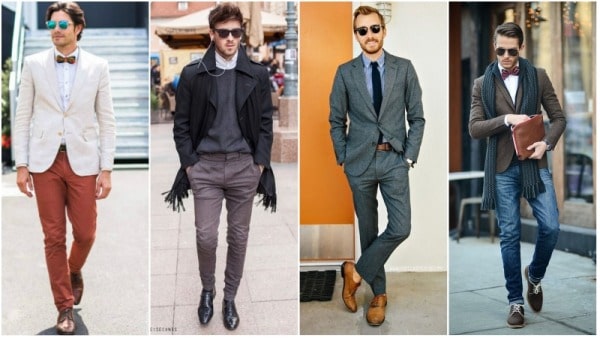 A lot of men make the mistake of thinking Oxford shoes can only be worn for formal occasions. However, that's simply not true. When styled correctly, Oxfords can suit a variety of occasions, including those that have a business casual dress code. To wear Oxfords to work, pick a pair in black or brown leather. To ensure you don't appear overdressed, be sure to avoid patent designs. Of course, if you're still feeling a little too formal, you can always opt for Oxford's more casual cousin, the Derby.
3. Derby Shoes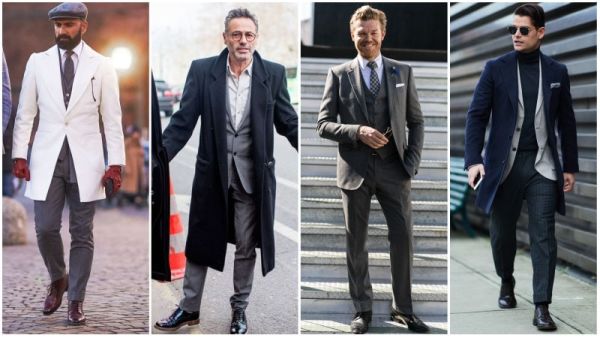 The Derby is another classic dress shoe style and an excellent addition to any business casual wardrobe. Thanks to their timeless and minimal design, Derbies work great with a wide range of outfits. The key to making them look great in the office is to create balance with your outfit. To do so, try wearing classic leather styles with more relaxed ensembles and suede designs with more formal looks.
4. Monk Strap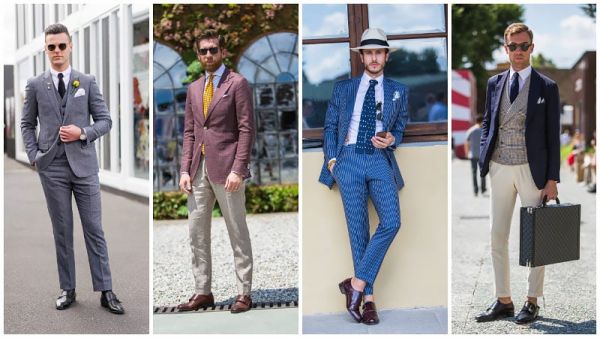 The monk strap is sleek yet cool enough to take you from 9 to 5 and beyond. Their formal and sophisticated design ensures they're appropriate for the office while their unique and stylish appeal also means they can work for after-work drinks and weekend events. When shopping for monk straps, we'd suggest going for a shiny leather design for a refined yet statement style.
5. Chelsea Boots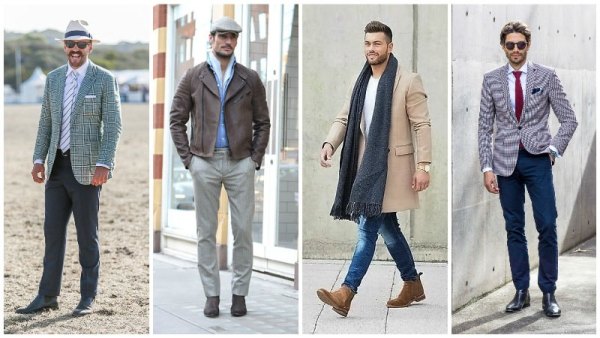 Boots may not be the first shoes that spring to mind when you think about business casual footwear. However, they can actually be incredibly stylish and comfortable and can create an effortlessly refined look. We aren't saying you should break your Dr. Martens out at work or formal events, but Chelsea boots make an excellent option. They feature a round toe with elastic sides and can slip on and off quickly without laces or a buckle. As such, they achieve a cleaner aesthetic than other boots.
6. Chukka Boots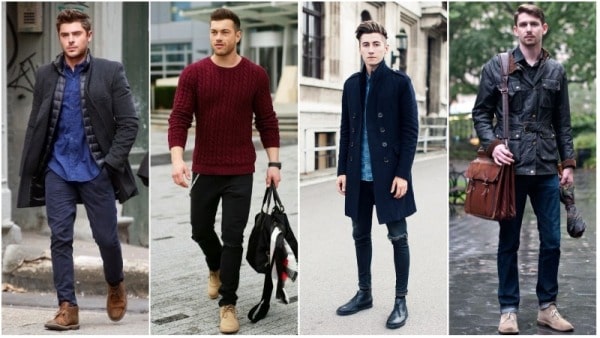 Since booming onto the men's fashion scene in the '40s, Chukka boots have been a staple item for the business bro. Chukkas are round-toe, ankle boots with two or three lacing eyelets. Traditionally featuring just two panels, these are minimal and professional shoes that are still stylish enough to add an element of casual cool to your corporate attire. We'd suggest a suede pair in a muted color such as tan or beige. Pair them with your favorite skinny or boot-cut jeans or chinos and a polo or short sleeve button-down. For the colder months, these shoes also work great with sports coats and casual trenches.
7. Dress Boots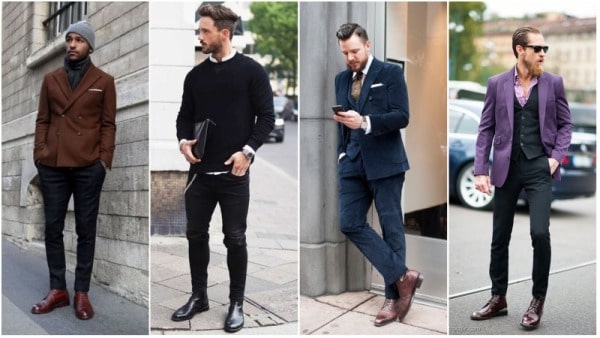 Casual clothing and streetwear have been slowly creeping into the business world for some time now, so you shouldn't shy away from adding an edgy pair of dress boots to your rotation. They can be a great way to let your personality shine while keeping your look professional. From Chelsea and chukka styles to brogue and Derby designs, there is a lot of variety, so you shouldn't struggle to find a pair to suit your style and dress code needs. Dress boots traditionally come in black, brown, and tan. However, other colors are available. We'd suggest going for a muted shade and styling them with a slick pair of chinos, jeans, or trousers.
Read: How To Wear A Gray Suit With Brown Shoes
Caring for your Business Casual Shoes
Properly caring for your shoes is key to looking your best –here's how:
Store them with cedar shoe trees to help draw out moisture and maintain their shape.
Use a shoe horn to slip your shoe on rather than jamming your foot into it.
Polish the shoes regularly to keep them looking clean and new. Having polished shoes indicates that you care about your professional appearance and pay attention to details.
Alternate a couple of pairs during the week so you don't wear them out. Even if it means you own two or three identical pairs, wear a different pair every day to prolong their lifespan.
Business Casual Dress Code Men
To dress business casual, choose an outfit that is professional without seeming overly formal
When it comes to shirts, select a classically colored button-down option or one with a pattern
Chinos are the ideal pants for a business casual outfit
When selecting shoes, consider brogues, monk straps, loafers, and Oxfords in suede or leather
Complete your look with a casual blazer, cardigan, or sweater