The Ultimate Guide To Men's Casual Dressing
You may be off the clock, but your sense of style should never take a break. Sure, you don't need to put on your finest suit just to run errands on a Saturday; but presenting yourself well is always a good idea. After all, you never know who you'll run into. As such, knowing how to dress both casually and fashionably is a skill that all gents should master. So, if you're guilty of rocking the same old sweatpants every Sunday; it's time to up your game. Here is how to take your casual wardrobe from sloppy to sleek without sacrificing comfort; with The Ultimate Guide to Men Casual Dressing.
What is Casual Dress?
Despite what you may see on the street, dressing casually doesn't mean you should wear your pajamas out of the house. Rather, casual dress is all about blending style with comfort for a fashionable yet functional outfit. As such, timeless wardrobe basics, such as a white cotton T-shirt and basic blue jeans, are the bread and butter of casual dressing. Just make sure these pieces fit well and are clean, and you'll have yourself an excellent casual outfit for any occasion.
RELATED: Men's Dress Codes Guide For All Occasions
RELATED: The Best Smart Casual Dressing Guide
When to Wear Casual Attire
Daytime Errands
For those days when you need to run errands, an outfit that is comfortable is essential. So, if you know that you're going to be busy shopping for groceries and picking up the dry cleaning, you should plan to wear something practical. Jeans and chinos are both great trouser options that are easy to run around in. Likewise, shorts are also an easy-to-wear choice and are ideal for summer. As for your top half, stick to a simple T-shirt and a nonrestrictive jacket, such as a bomber jacket. When it comes to footwear, nothing beats sneakers.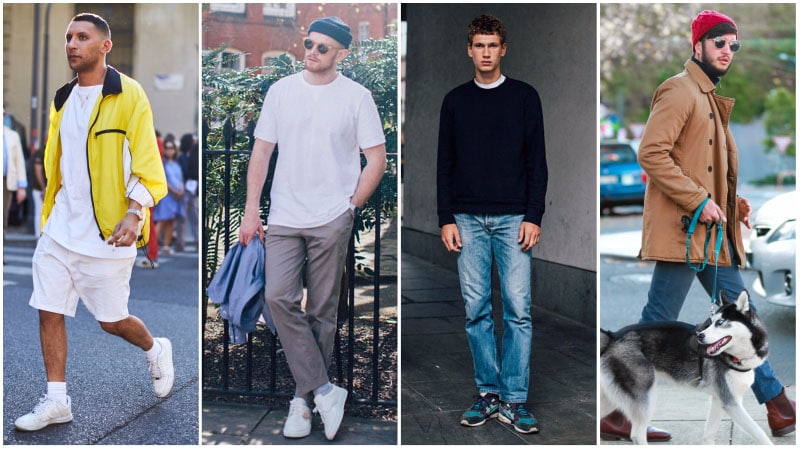 Evening Events
If you're heading out for casual weekend drinks or a relaxed dinner, there's no need to break out your finest formal wear. Instead, all you need is an awesome outfit that's simple yet sleek. As such, jeans are a great option and look great in either black or blue. Partner them with a minimal shirt or T-shirt and a blazer or leather jacket for an excellent ensemble that's sure to impress without trying too hard.
RELATED: What To Wear With Black Jeans For Men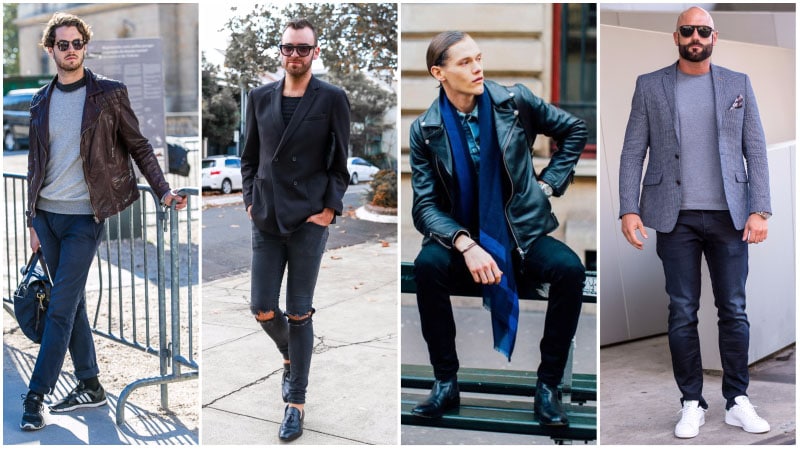 Date Night
When dressing for a date, you want to impress, but you also don't want to appear overdressed. So, if you plan to take your date somewhere casual, you should keep your outfit simple and sleek. Slim, dark jeans or chinos will appear sophisticated without seeming stuffy. On your top half, strike a balance by either rocking a T-shirt and blazer or a collared shirt and jumper. Depending on how formal your outfit is, you can then select either smart sneakers or dress shoes to complete your look.
RELATED: How To Wear A Blazer With Jeans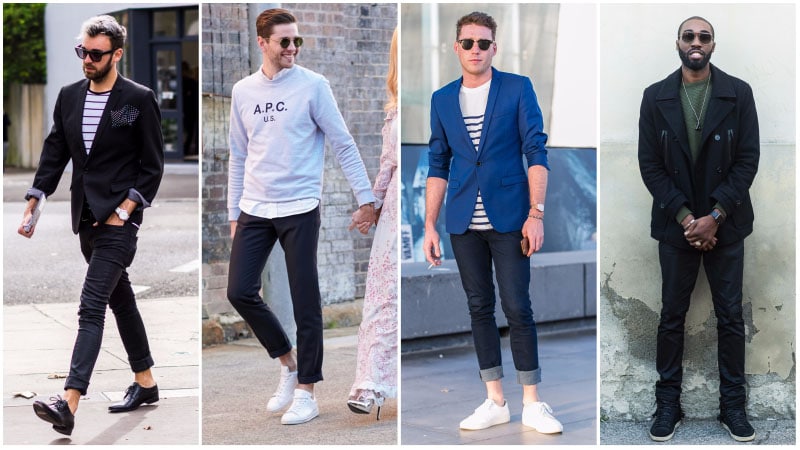 Casual Wear for Men
To achieve a great casual style, you need to have a range of pieces in your wardrobe. After all, you can't expect to look stylish without the right tools for the job. If you don't already have a good selection of staple pieces, it's time to invest, and don't be afraid to spend a little extra for excellent quality. Unlike more fashion-forward garments, you're sure to wear these pieces season after season.
Casual T-shirts
T-shirts are an essential part of any man's casual wardrobe. Not only are they comfortable and easy to wear, but they're also subtly stylish and versatile. Invest in a range of classic, crew-neck, cotton T-shirts in a variety of colors to make getting dressed seriously simple.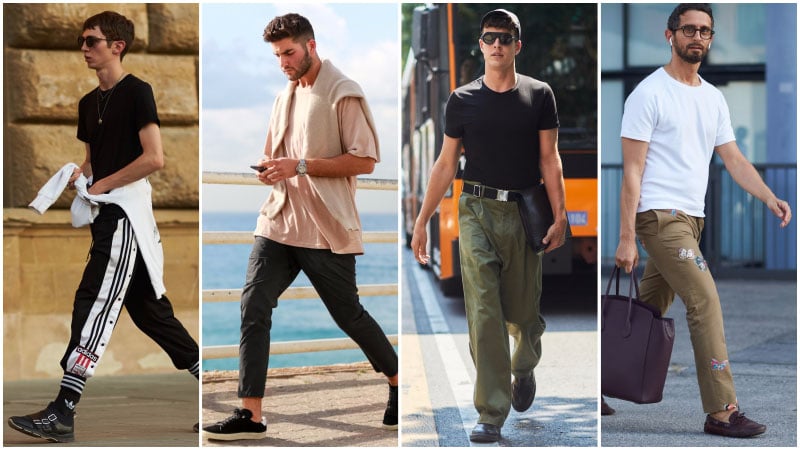 Casual Shirts
For occasions when you want to look a little sharper, swap your T-shirt for a casual shirt. One in lightweight cotton will look appropriately relaxed and easygoing. Alternatively, try short-sleeved, denim, or printed style to achieve the same level of laid-back sophistication.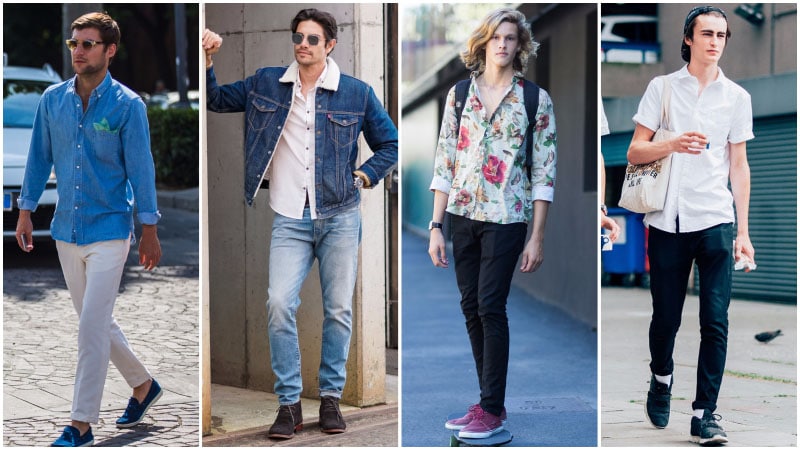 Jeans
Jeans are inherently casual and can work for many relaxed looks. All you need to do is find the perfect design for your outfit. While slim and straight-leg styles in a dark wash will project a polished appearance, looser cuts in lighter hues will look more laid-back.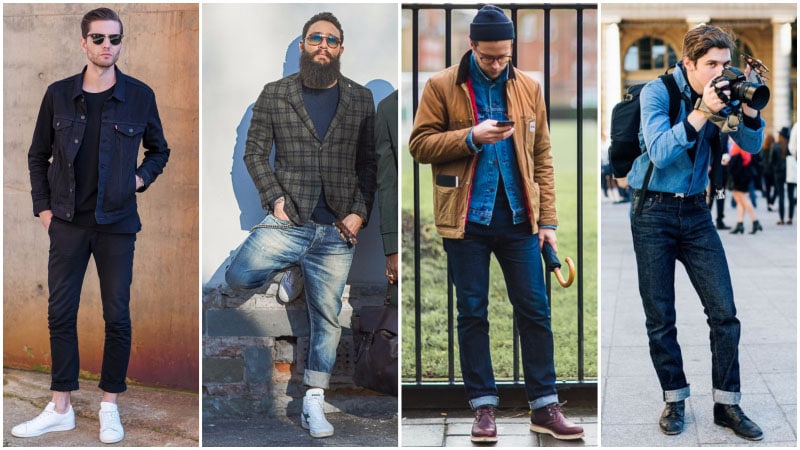 Casual Trousers
When you're not rocking jeans, chinos can be an excellent choice. They are both comfortable and stylish and can work well for a smart casual style. Alternatively, joggers are another cool and relaxed trouser option to try and can create a great athleisure aesthetic.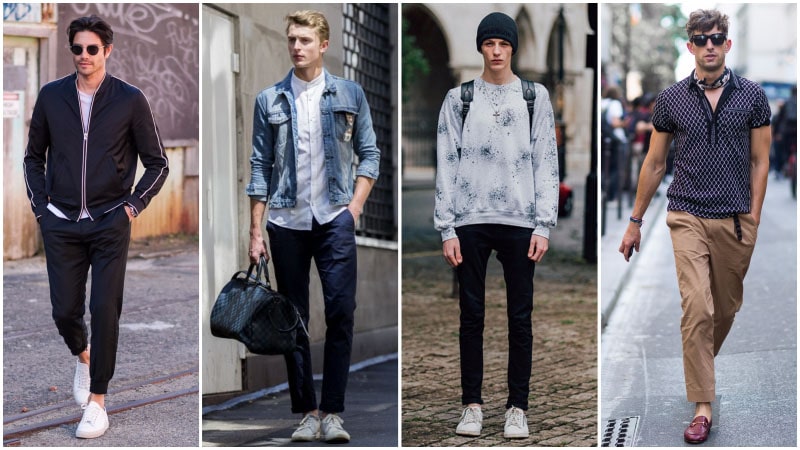 Hoodies
The humble hoodie is a savior when it comes to looking awesome and keeping warm. The streetwear staple is perfect for layering in winter and adding an edgy attitude to outfits. Just remember to keep your hoodie from appearing sloppy by pairing it with something sleek, like a pea coat or skinny black jeans.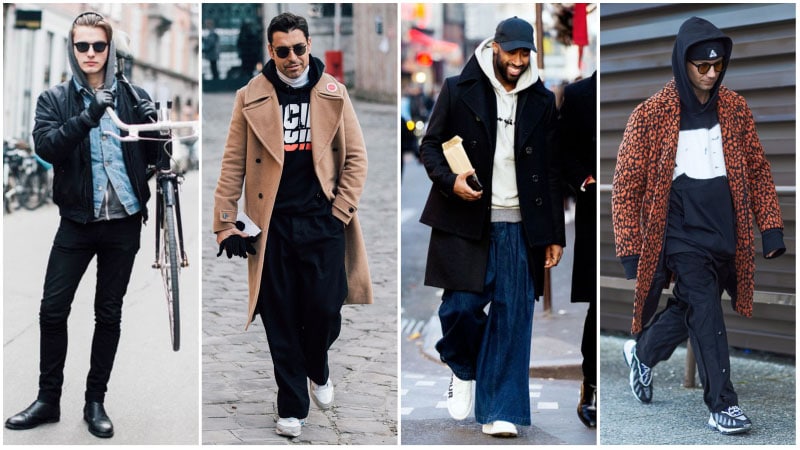 RELATED: What To Wear With Black Jeans For Men
Casual Footwear
These days, there's no shortage of casual and comfortable shoes that look great. So, whether you want to rock your favorite sneakers or a pair of basic brown boots, you can do so and look great. Just make sure that your shoes are neat, clean, and scuff-free to avoid appearing disheveled.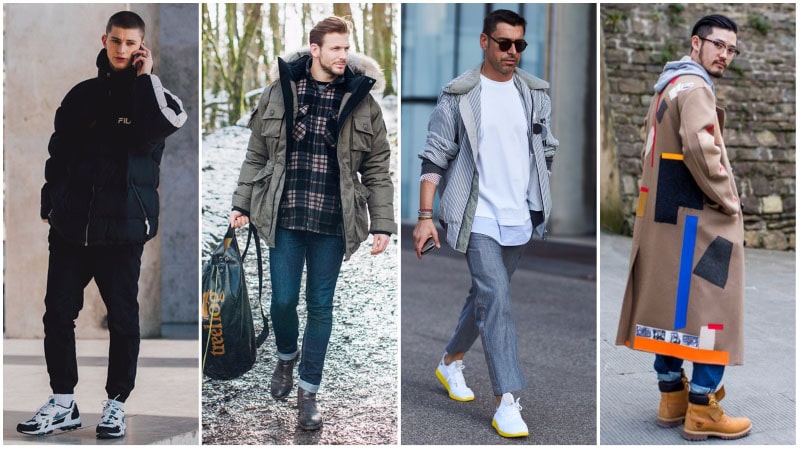 Casual Knitwear
When completing your casual wardrobe, don't forget to add a couple of pieces of knitwear. Knitwear is easy to throw on, perfect for keeping you warm, and ideal for achieving a smart casual style. In particular, crew-neck and roll-neck sweaters will always come in handy throughout autumn and winter.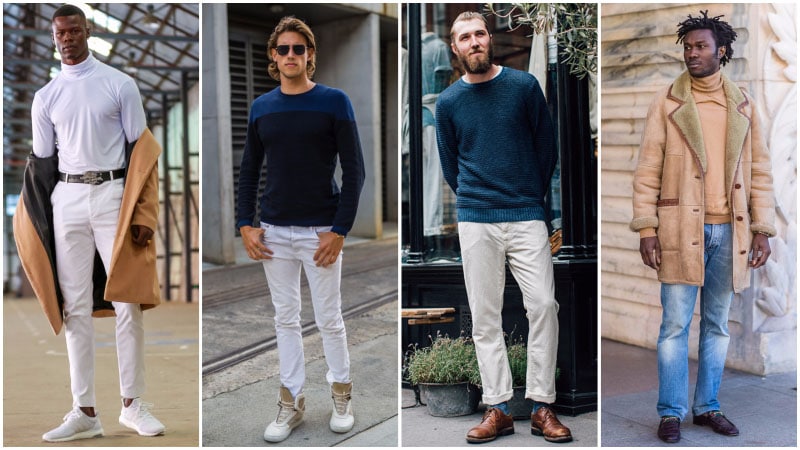 Casual Jackets
When it comes to choosing the perfect jacket to go with your casual outfit, you have three main options from which to select. Bomber, leather, and denim jackets can all pair well with a relaxed outfit and can easily suit a range of looks. Just pick the one that best suits your style for a fashionable finishing touch.
How to Dress Business Casual
Whether your office is consistently relaxed or has one day a week for you to dress down, nailing a business casual outfit is always tricky. The key to pulling off a stylish, casual ensemble for the office is to strike the perfect balance between business and leisure. To do so, start by ditching the suit. Instead, opt for chinos and a simple button-up for a relaxed yet smart style. Then, complete your look with a casual blazer, such as one made from linen, and a pair of loafers or brogues.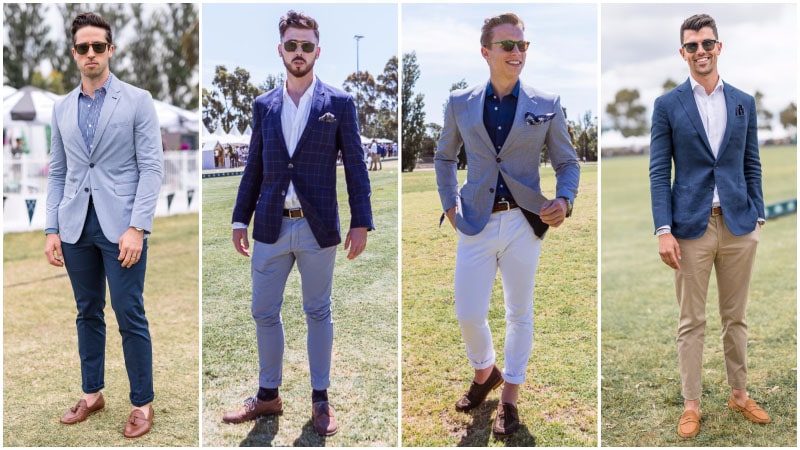 The Ultimate Guide To Men's Casual Dressing
Choose basic items that never go out of fashion.
Stick to neutral colors that are easy to match, such as black, white, and grey.
Find a balance between comfort and style.
Elevate your look with high-quality designs in luxurious fabrics.
Consider the occasion for which you are dressing before selecting your casual outfit.