What to Wear to Graduation – Graduation Attire For Men
If you're having trouble figuring out what to wear to graduation, we're here to help with this easy and headache-free guide.
You've spent three or four years slogging away in the library and pulling all-nighters during the week and now you've finally graduated! So, after spending this time in mainly comfy joggers and loose-fitting T-shirts with various food stains on them; it's time to spruce yourself up for your graduation.
But where do you even begin? Should you go for the three-piece suit or mix and match your look to add an edge? You want to look as formal as possible without compromising your style. Here's an easy guide on what to wear to your graduation.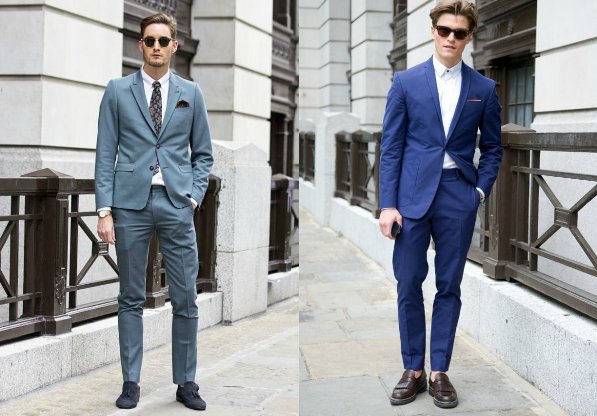 What to Wear to a Graduation Ceremony
As it's one of the biggest days of your life, you'll want to make an impression. So, by dressing to the nines, your fellow graduates will remember you even after you've all left.
Graduation Dress Code
Most graduations tend to go for a smart approach, however, they lean more towards the formal end of the spectrum, as it is a formal event. This is why most of the ladies wear dresses, and the lads will opt for a suit. It's best to stick to this theme; although you can mix up the suit look, such as with a print or bold color. It's also a great idea to wear a buttoned shirt in order to attach your graduation hood too.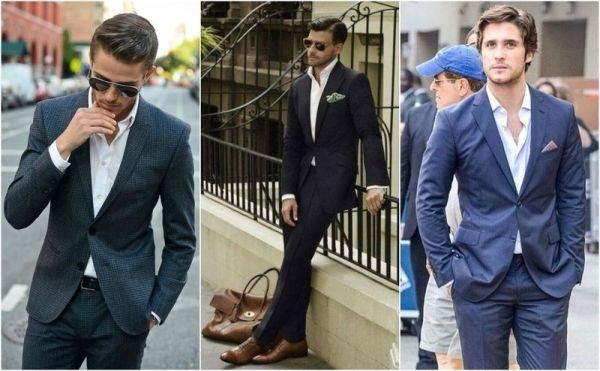 Graduation Suits
The best graduation outfit ideas often result in a suit, and a suit will always serve you well. It's entirely up to you whether you opt for a matching suit, or mix and match your jacket and trousers to add a bit of flair to your look. A matching suit will give off a more formal vibe. But you can mix up the colors and shades if you want to leave a lasting effect.
The suit fit is entirely dependent on your choice and size, but by keeping to a slim fit, it'll emulate a young style and can take you straight from the stage to the local pub for a pint. You don't even have to fork out for a suit to look great.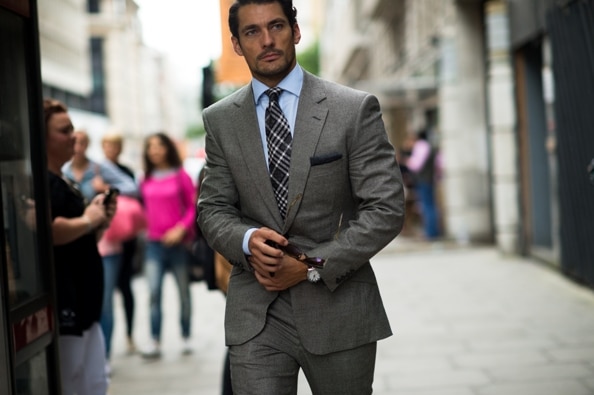 Graduation Shirts
Wearing a shirt is the way to go, and going for a classic white number means you can't go wrong. Worn tucked in or out, it's sure to be a winner (especially in Mum's eyes). But if you want to go for a splash of color, why not try a pink shirt? Perfect with navy or black trousers, it adds both color and texture to your look, making it more of an eye-catcher.
Steer clear of fabrics such as Oxford and Granddad collar shirts as these are less formal than the classic dress shirt. Also, keep away from black. It's best left for Oxford shirts, casual shirts, and funerals, not graduations! Keep it bright and cheerful.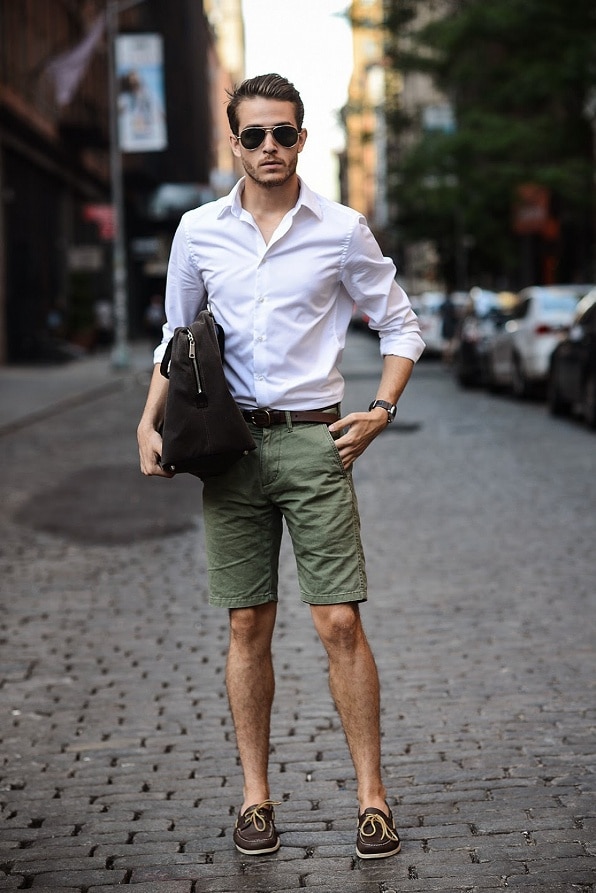 Graduation Blazer & Trousers
Sometimes a blazer can be a bit too much; especially when you have your graduation gown over top of everything and the hot lights are everywhere, but a simple, clean-cut blazer will do you right.
With your trousers, you can go all out; wearing something plain and simple on top will draw attention to your trousers. Printed or colorful trousers will help you to stand out from the crowd. Stick to a dark neutral shade such as navy or black if you want to keep your look clean. A tie is also optional.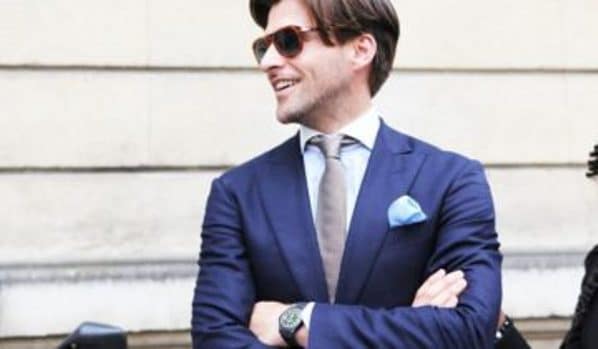 Graduation Attire Shoes
If you're going for a full-on formal look, then your shoes should match. Loafers are a great option. They can be dressed up for such occasions as graduations and carry you through to the after-party. Your trousers should skim your ankles showing a bit of leg when wearing loafers (without socks) for a cleaner look.  Although you can't go wrong with a brogue, the go-to shoes for formal events. They're a great equivalent if it's rainy or chilly as they'll keep your look smart and your feet toasty and dry. You also have endless options of fabric, from leather to patent to suede, colors, and styles. It's best to opt for neutral shades such as black, navy, and tan in order to make the most out of them as they can be incorporated into any outfit with ease.
Graduation Attire Accessories
There are ways to make your look stand out from the rest quite easily, and it doesn't have to cost much. First off, you can just pop on a belt. Match the color of your belt to your shoes, this makes for a cleaner image. Additionally, you can wear a silver chain or leather strap watch in order to add a bit of class to your look. Finish off with a tie. Opt for a colored or print if you want to add a splash of color, or stick to neutral shades to keep it smart. Go for a thin style in order to keep your look young. You could even throw on some sunnies for summer graduations to keep your eyes protected but keep the look slick.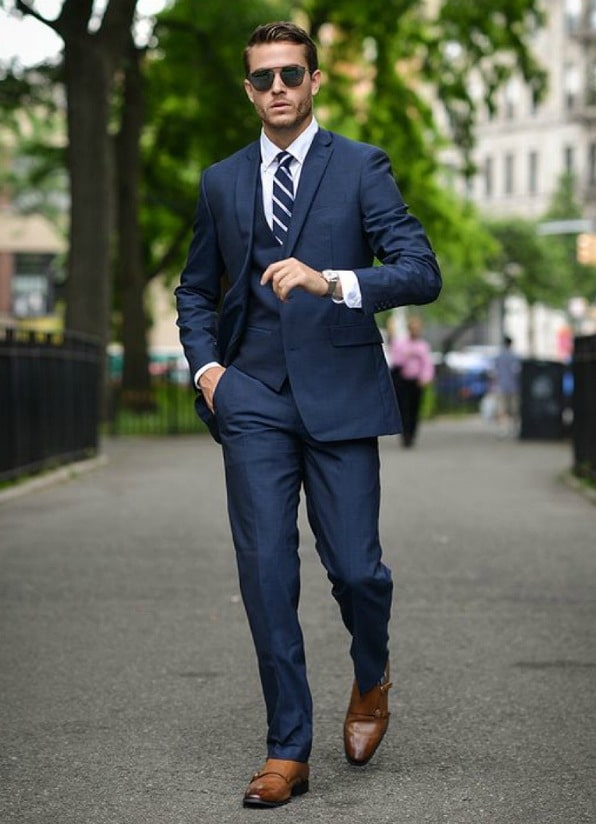 Summer Graduation Attire
You'll want to keep cool with all of the waiting around and picture-taking in the sun; so you're best off looking for a thinner fabric, and/or a lighter color suit. That'll keep you cool yet suave, and add a bit of diversity to your outfit, as most likely everyone will be wearing a gray suit. You can also ditch the jacket as long as your shirt is slick.
Keep footwear to a minimum by opting for loafers in order to allow some breeze on your feet. It's best to leave the socks or go for invisible socks to show off your shoes.
Go for a tie in order to keep your look formal, although it's not essential. If you do, opt for a pastel or light shade to keep up the summer vibes and match your light suit. You could additionally finish your look with a pair of slick sunnies to keep your eyes protected and your look 007.