How To Wear Cocktail Attire For Women
How To Wear Cocktail Attire For Women – The Dress Code Special events are always exciting; but when dress codes are involved deciding what to wear to them stressful. So, when you…
How To Wear Cocktail Attire For Women – The Dress Code
Special events are always exciting; but when dress codes are involved deciding what to wear to them stressful. So, when you receive an invitation with the words "cocktail attire" on it, it's natural to feel a little daunted. After all, choosing an outfit that is appropriate while still being fabulous can be a challenge. To help you we've created this handy guide to cocktail attire for women. To ensure you turn heads while fitting in at your next event or function.
RELATED: Women's Dress Codes Guide for All Occasions
What Is Cocktail Attire for Women
Cocktail attire is a standard dress code for parties and evening functions. For women, cocktail attire typically calls for a dress that finishes at or above the knees and high heels. Although cocktail looks should always appear sophisticated, they also fun and embrace exciting colors, embellishments, cuts, and unique accessories.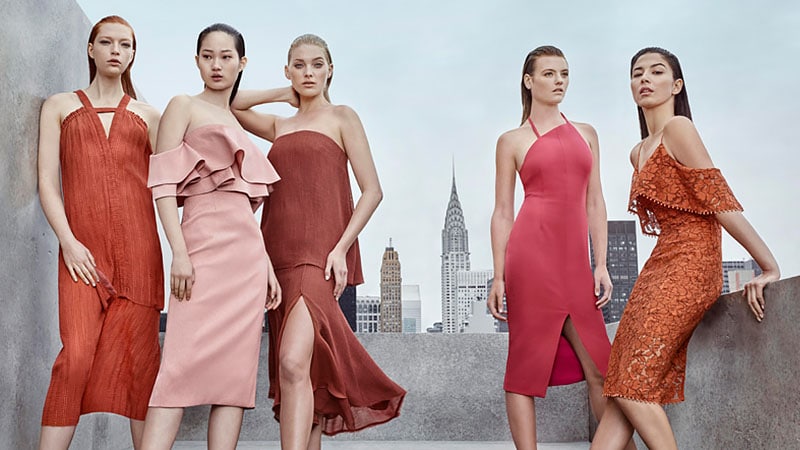 Cocktail Attire Dos & Don'ts
Dressing for a cocktail occasion needn't be complicated. By following just a few simple rules, you'll be able to nail the perfect cocktail look with ease.
Do:
Select a dress that finishes at or above the knees.
Keep things fun with unique cuts, colors, and embellishments.
Add playful yet sophisticated accessories.
Tailor your cocktail look to suit the event or occasion.
Don't:
Choose an outfit that is overly revealing.
Wear a gown.
Be afraid to ask the host to clarify the dress code if you're unsure.
Forget to complete your look with polished hair and makeup
Cocktail Attire Key Pieces
Although there are many ways to nail the cocktail dress code; sticking to a few specific items will provide you with a fool-proof method for looking great. Such key pieces for cocktail attire include a dress, shoes, and accessories.
Cocktail Dresses
A dress will always be a safe bet when it comes to dressing for a cocktail function. While you can experiment with two-piece ensembles and jumpsuits, nothing beats a polished party dress. Just make sure it finishes around your knees for the perfect length.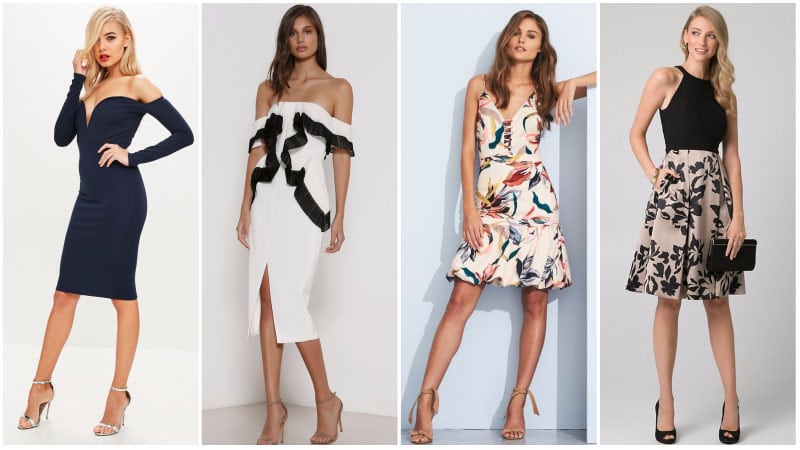 Cocktail Shoes
Heels are almost always a must for cocktail events. Ideal for adding a sophisticated finish to your look, heels in a neutral hue, such as black or nude, pair perfectly with cocktail party dresses. Choose between sandals or pump-style for a smart and understated look that will let your dress shine. Alternatively, select a simple dress and add bold party shoes and accessories to create a statement.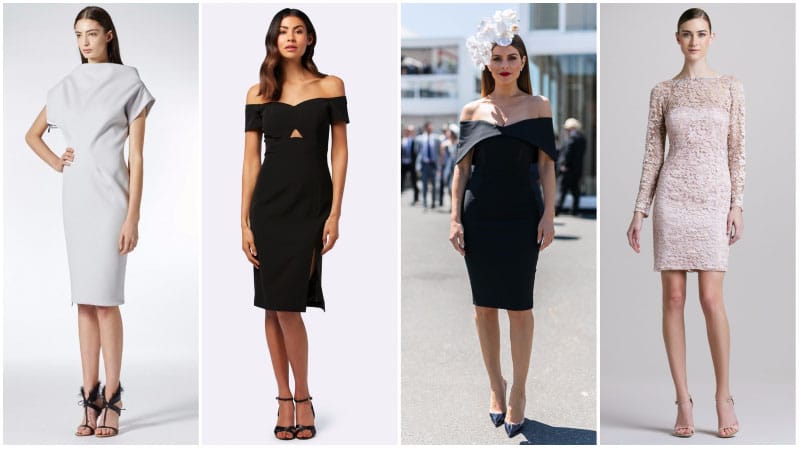 Cocktail Accessories
Don't forget to add accessories, such as a cocktail party handbag and jewelry, to complete your cocktail outfit in style. When selecting your accessories, choose pieces that are chic yet exciting and attention-grabbing. Doing so will make you look party-ready without reducing its sophistication.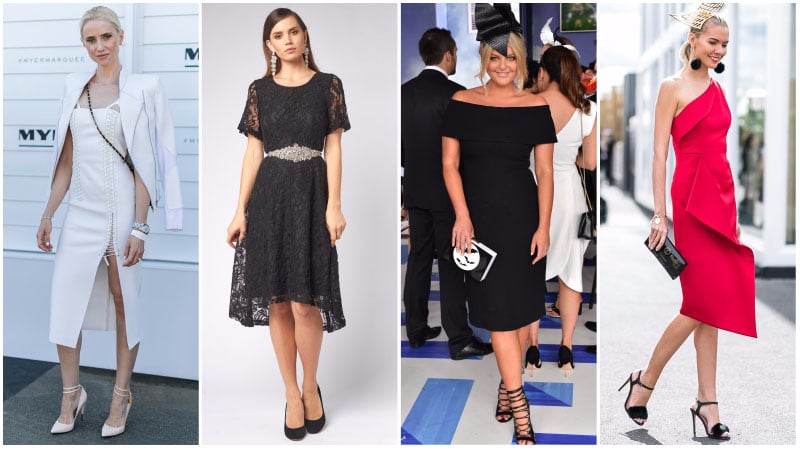 Cocktail Attire Occasions
It's important to consider the exact type of occasion to ensure you select an appropriate outfit. By taking into account the occasion, along with the setting and level of formality; you'll be able to choose an ensemble that perfectly suits the day or night.
Formal Cocktail Attire
If you have an event that stipulates formal cocktail attire on your calendar, you should consider wearing a little black dress. LBD which fits well and made from high-quality material makes an excellent option for these kinds of occasions. Just make sure that yours isn't too short and that you pair it with sleek accessories for a suitable appearance.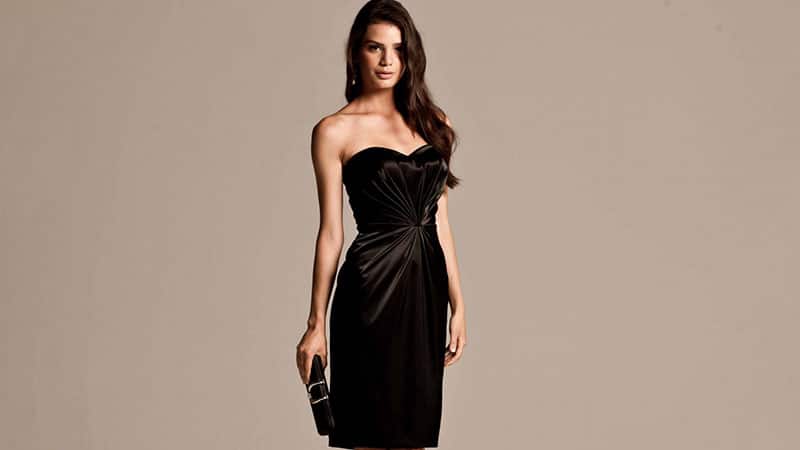 Festive Cocktail Attire
During the Christmas and holiday period, it's highly likely that you'll have cocktail events to attend. Whether you're dressing for the office Christmas party or heading out for New Year's Eve, nailing the festive cocktail dress code needn't be difficult. Just select a festive party dress, such as one in red, and pair it with glamorous accessories, like those in a metallic hue.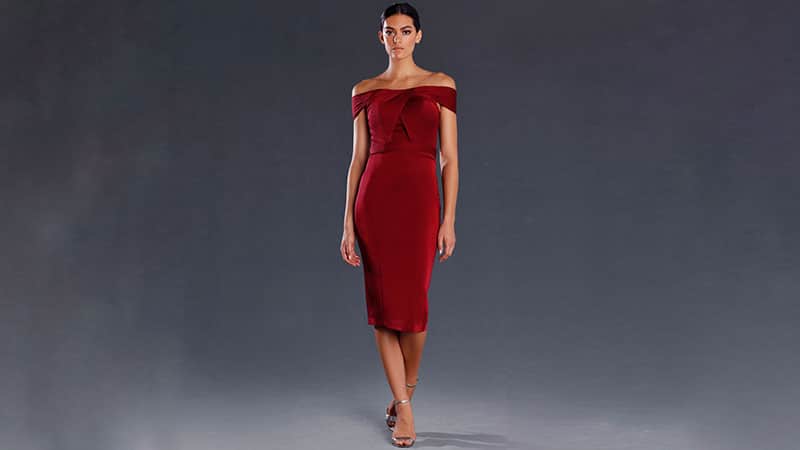 Resort Cocktail Dress Code
When it comes to a resort cocktail dress code, there's plenty of room for fun. For an eye-catching ensemble, try selecting a boldly patterned skirt and a matching top. Then, complete your look with playful earrings and sensible shoes. The result will be a bold yet chic look that's perfect for swanky vacation events.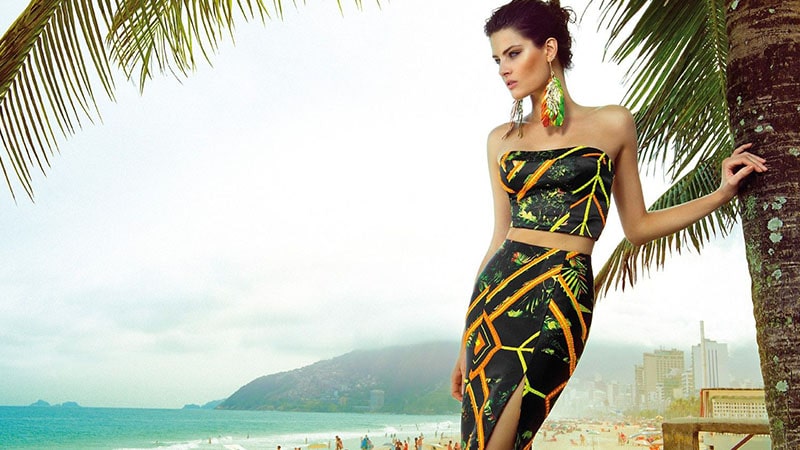 Business Cocktail Dress Code
Business cocktail dress codes can often be challenging to navigate. While you want to appear appropriate, you also don't want to dress like you're heading to the office. For the perfect balance, try selecting a dress that is sophisticated yet on-trend. Then, pair it with patent black accessories and a touch of gold jewelry.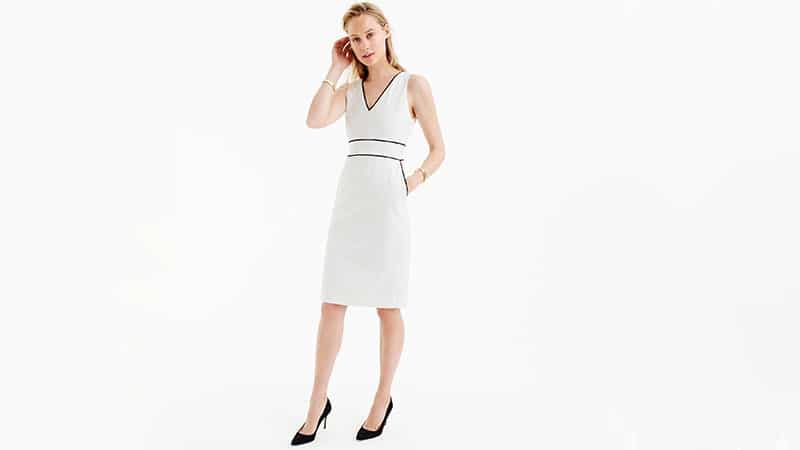 Garden Party Cocktail Dress Code
Got a garden party on your calendar that requires cocktail attire? Meet dress code requirements while impressing the other guests by opting for a feminine and sweet floral dress. Select one in a lightweight fabric with a flattering drape for a lovely look. To complete your outfit, choose a pair of chic blocked heels and add a few pretty accessories.
RELATED: The Most Stylish Birthday Outfit Ideas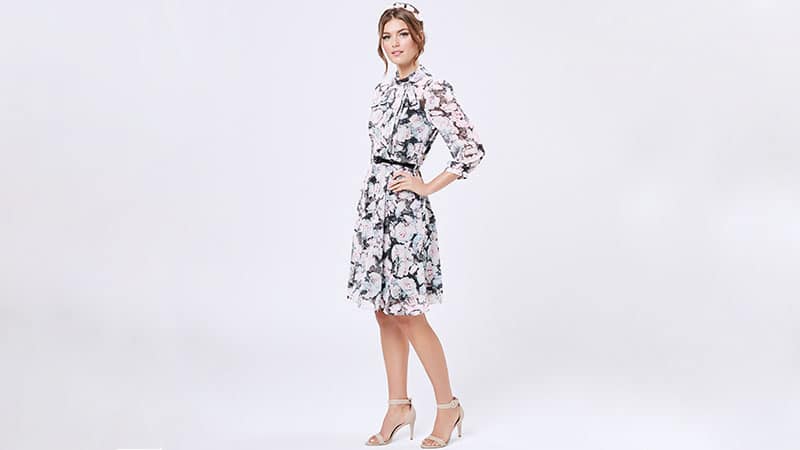 Casual Cocktail Attire
Unlike formal cocktail attire, casual cocktail attire requires a somewhat relaxed touch blended into its aesthetic. To nail this combination, try opting for a loose dress, such as a shift style instead of a tailored or bodycon design. Then, partner your dress with simple yet chic accessories, such as block heels and a casual clutch or chain-strap bag.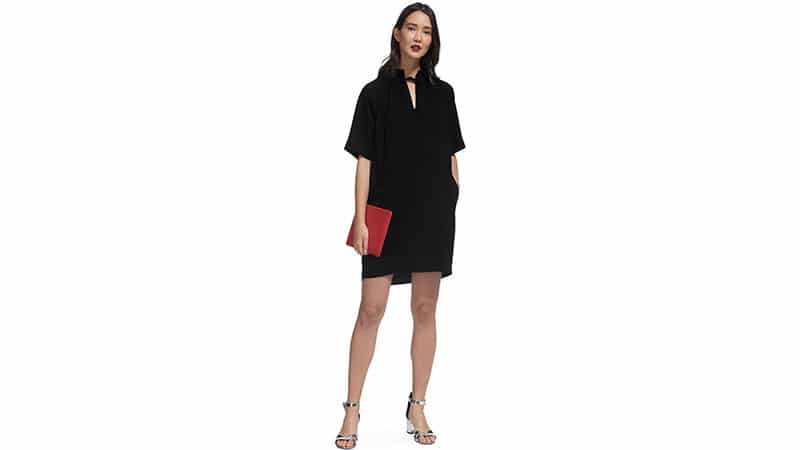 Beach Cocktail Dress Code
It can be difficult to know what to wear when semi-formal functions take place at the beach. Try selecting a cocktail dress in a vibrant hue for an outfit that will satisfy the beach cocktail dress code and look great. A style that is comfortable and unrestrictive is also ideal for this location. When it comes to accessories, try selecting stylish sandals, a matching bag, and a statement necklace or earrings.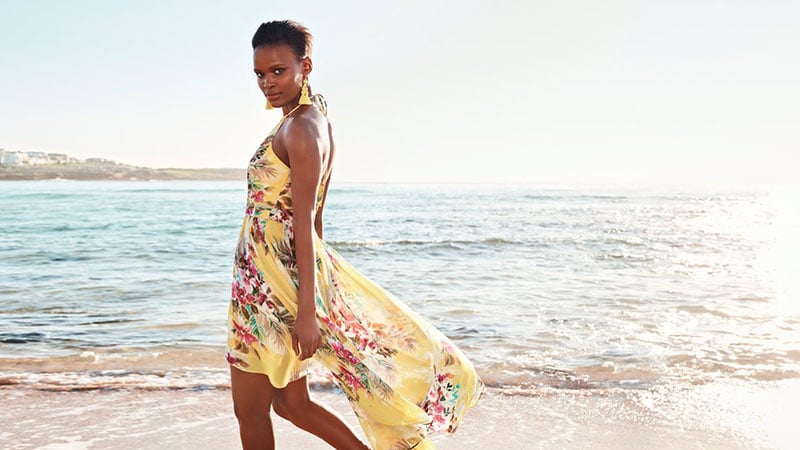 Wedding Cocktail Dress Code
Although it may not be appropriate to wear an LBD, there are plenty of fantastic outfit options to suit a wedding cocktail dress code. In particular, a feminine dress in a light color makes a lovely choice. Try selecting one in lace or chiffon for a charming look. Then, just add simple and stylish accessories to complete your ensemble.
Related: Wedding Guest Attire for Women The Complete Guide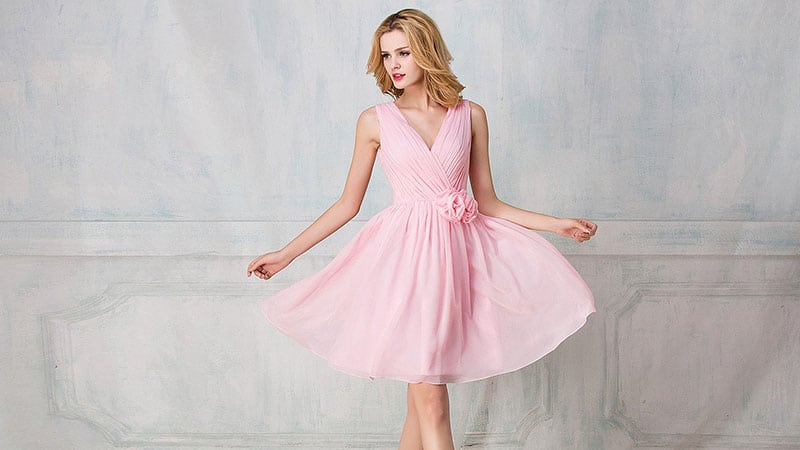 Dressing for the Seasons
As with any dress code, the season is an essential factor to consider when planning your cocktail look. Whether it's summer or winter will not only affect the type of dress you should wear; but also the overall aesthetic you should aim to achieve.
Summer Cocktail Attire
A short white dress makes a lovely option for a summer cocktail occasion. Select a design that features unique fabric or details to ensure your look doesn't appear too casual or plain. Then, add mid-heeled sandals and a small shoulder bag. Instead of heavy jewelry, consider wearing a colorful silk headband for a fun touch.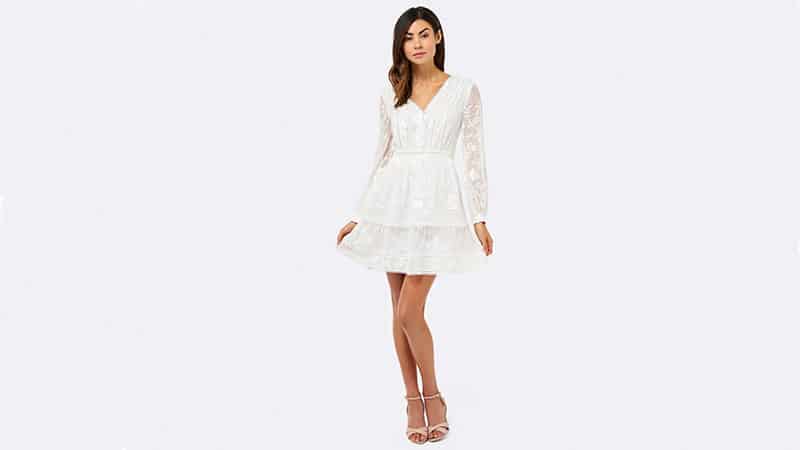 Winter Cocktail Attire
If you're looking to nail winter cocktail attire, selecting a dress in a dark color, such as black or navy, is best. Also, ensure you stay warm while baring your legs by opting for a tailored style with sleeves in thick material. For exceptionally cold occasions, consider also taking a stylish coat with you that matches your look.
RELATED: The Best Winter Outfit Ideas For All Occasions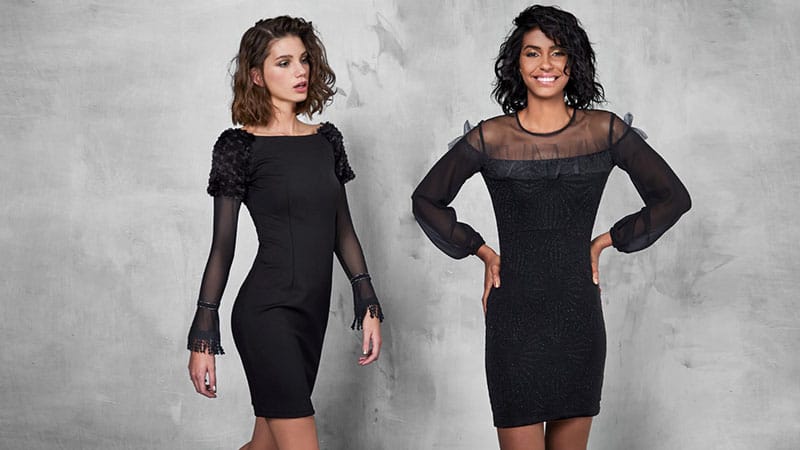 Cocktail Dress Code Tips
For a failsafe outfit, select a knee-length party dress that's sophisticated yet exciting.
When it comes to footwear, choose between high-heeled sandals and pumps.
Don't forget to accessorize with a chic bag and jewelry.
Remember to tailor your cocktail outfit to suit the occasion.
Opt for light colors and fabrics in summer and dark shades/heavy fabrics in winter.